My Account
Already customer
We've sent you an email with a link to update your password.

Our in-House perfumer Jean JACQUES carefully selects the raw materials used in his creations. He seeks out ingredients that boast sublime scents and are in line with the House of CARON's beliefs.
This summer, CARON is showcasing a selection of scents built around beautiful natural ingredients that are fresh and luminous: bergamot and ginger.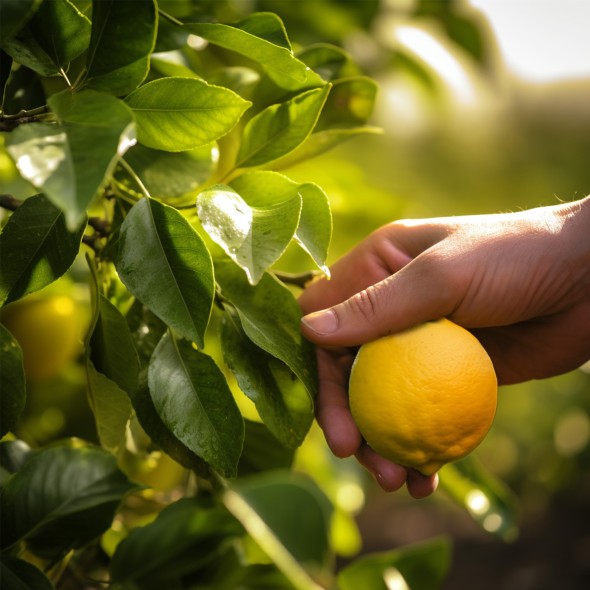 Bergamot, the iconic ingredient in our in-House Perfumer's palette
Bergamot offers a welcoming feeling of freshness thanks to its citrusy, zesty and sparkling notes.
Bergamot quintessence is found in its peel, from which the essence is extracted using cold-press expression, once the mild winter sun has finished colouring the fruit.
Did you know? The bergamot tree is associated with prosperity. Even today, more than one Sicilian shopkeeper leaves a dried bergamot in his cash register drawer.
The Maison's selection based on bergamot
Ginger, a root with a spicy freshness
There is nothing more refreshing than wearing a ginger-infused fragrance in the summer! With its zesty, citrusy heart notes, ginger is a breath of fresh air.
For a fresh and citrusy scent, ginger roots are harvested 5 to 6 months after being planted. After around ten months, the root becomes spicy and peppery.
The Maison's selection based on ginger
Ivre de Liberté
Ginger is explosive and acts like a rush of oxygen with invigorating effects in Ivre de Liberté.

L'heure Vagabonde
Sparks fly when it's combined with lime in l'Heure Vagabonde.


Tubéreuse Merveilleuse
Spicy and zesty, the ginger electrifies the opulent white flowers bouquet of Tubéreuse Merveilleuse.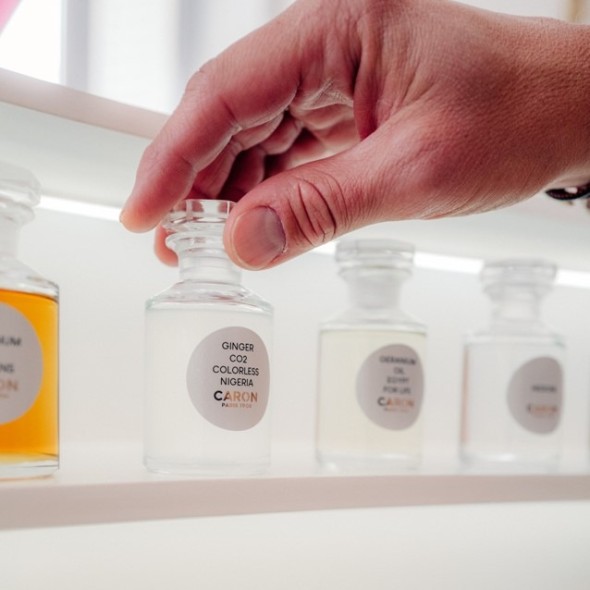 CO2 extraction, an exceptional know-how
Extracted using a state-of-the-art CO2 extraction technique, Nigerian ginger essence faithfully reproduces the intense zesty spiciness of ginger. This low-temperature process preserves all of the olfactory molecules, such as gingerol.
The House of CARON and the generous luxury
Our LMR-certified ginger is harvested in Nigeria. One of the House of CARON's partners, Laboratoire Monique Remy Naturals' mission is to work directly with partners across the world to research and produce natural and sustainable ingredients that are transparent in their production process and at the highest quality possible. In this way, CARON is working to promote responsible, committed luxury that is in line with the times.
Discover