My Account
Already customer
We've sent you an email with a link to update your password.

Poivre Sacré and Poivre Impérial are two fragrances developed around a must-have ingredient that we have been using since 1954, pepper. A real explosion of spices, these creations are perfect to counteract the harsh winters.
Electrify the atmosphere with Poivre Impérial and its duo of peppers.
Let the warm aura of Poivre Sacré radiate with its smouldering scent.

POIVRE IMPERIAL
Warm Fragrance – Floral Facet
A daring encounter where the power of pepper energises the softness of lotus flower.
Experience the warm and cool breath of Poivre Impérial. An aquatic and delicate note of lotus flower complements the explosive top notes of a Sichuan and Madagascan pepper duo. A scent that leaves a lasting impression.

POIVRE SACRE
Warm Fragrance – Spicy Facet
An explosive composition where the spicy freshness of pepper from Madagascar bursts on contact with frankincense.

Cloak yourself in the smouldering scent of Poivre Sacré, like a winter coat. A spicy fragrance with black pepper that is lifted by leathery saffron and warm cumin notes. These ingredients combine with frankincense to leave a warm and powerful imprint.
A duo of exceptional peppery scents
To celebrate their launch, we are dedicating an exclusive gift set to this duo of fragrances. Dressed for the occasion in a shade of matte black, our O bottle adopts the colour of an ingredient that is symbolic of our explosive style… pepper!
This set contains:
– one Poivre Sacré 50 ml bottle
– one Poivre Impérial 50 ml bottle
Discover
The Pepper, our iconic ingredient
Jean JACQUES is modernising a masterpiece by reworking an iconic CARON ingredient with Poivre Sacré and Poivre Impérial.
Pepper releases all its spicy power in Poivre Sacré. Black pepper essence from Madagascar is overdosed at 6% within the formula while being blended with notes of frankincense.
In Poivre Impérial, the overdosed pepper is caressed by the soft and subtle scent of lotus flower. An extract of Sichuan pepper boosts the Madagascan black pepper to create a doubly explosive cocktail of top notes!
Our ingredients
Infinitely refillable
Our bottles of the explosive peppers collection are refillable with their 100 ml aluminum refills. Receive your refill with a spout, and refill your favorite Poivre forever.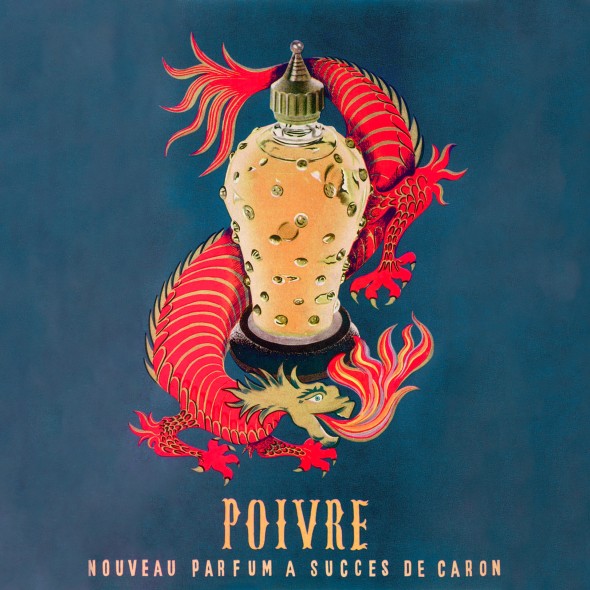 Poivre, our emblematic fragrance
The inspiration behind Poivre Sacré and Poivre Impérial comes from one of our iconic historical fragrances, Poivre, launched in 1954.
At the time, this scent left a lasting impression thanks to its original name and unique composition dominated by spice. It was an instant success, making pepper a must-have ingredient in CARON's perfume palette.
ALL OUR FRAGRANCES
Discover all of the Maison Caron fragrances.
Discover