My Account
Already customer
We've sent you an email with a link to update your password.
You must accept cookies to play this video
Celebrate Mother's Day with our White Floral fragrances
For Mother's Day, CARON invites you to discover its white flower fragrances with a timeless olfactory signature.
White florals are the most exquisite expression of pure femininity. Timeless, authentic and delicate, these flowers are simultaneously fragile and elegant, innocent and voluptuous — and difficult to tame. White florals are the skein that binds past and present of the story of La Maison CARON.
The Light Florals
White floral serve as an endless source of inspiration for Jean JACQUES, CARON's in-House perfumer. In this selection, Breezy, powdery lilac rubs shoulders with creamy in Fleur de Rocaille rubs shoulders with the wise orange blossom of Narcisse Blanc.Tender, elegant lily-of-the-valley infuses Muguet du Bonheur with all its joyous energy.
Fleur de Rocaille
Gardenia - Lilac

Two polar-opposite white florals perform their duet in Fleur de Rocaille. Exquisite, delicate lilac offers up all its sweet soft power to contrast with gardenia's intense opulence.
Narcisse Blanc
Orange blossom - Cashmeran

In Narcisse Blanc, floaty orange blossom takes on an innocent air. This radiant white floral mingles with comforting cashmeran's warm, woody note with amber, musky accents.
Muguet du Bonheur
Lily-of-the-valley - Pear

Light, breezy springtime lily-of-the-valley pairs up with a fleshy, juicy, utterly realistic pear note. A delicious lucky charm.


The Opulent Florals
La Maison CARON knows how to extract the essence of these white florals. From their multifaceted flowers spirit gives way to pioneering statement scents imbued with a fascinating duality. The enveloping, delicate jasmine that takes flight in Pois de Senteur, is fleshy and sensual for Belle de Niassa. And in Lady Caron, soaring magnolia fills the air with an irresistible thirst for freedom.
Pois de Senteur
Jasmine - Honey

Pois de Senteur's subtle complexity lies in a powdery, sensual jasmine rounded off by a glaze of dense, smooth honey.


Belle de Niassa
White florals - Star fruit

A powerful, sensual bouquet of jasmine and ylang-ylang unfurls in an ode to opulent white florals in full bloom.
Lady Caron
Magnolia - Peach

Magnolia reveals its voluptuous yet fresh scent. A note of peach, juicy and colorful, blows its greedy notes.


Discovery set 5x5ml
White florals are emblematic fragrances of Maison CARON.
We propose you to discover our perfumes around the white flower (5 ml sprays):
Narcisse Blanc
Pois de Senteur
Muguet du Bonheur
Fleur de Rocaille
Lady Caron
You can also give a free rein to your desires by customizing your CARON discovery set.
customize my discovery set
Eco-certified ingredients

Jean JACQUES, CARON's in-House perfumer selects the finest of raw materials, extracted with the gentlest, most respectful techniques available. IFF For Life- and LMR-certified ingredients are essences sourced from sustainable, fair-trade supply channels that work to protect natural resources and create tangible improvements in living conditions for local communities.
The House of CARON thus works for a responsible and committed luxury, in phase with its time.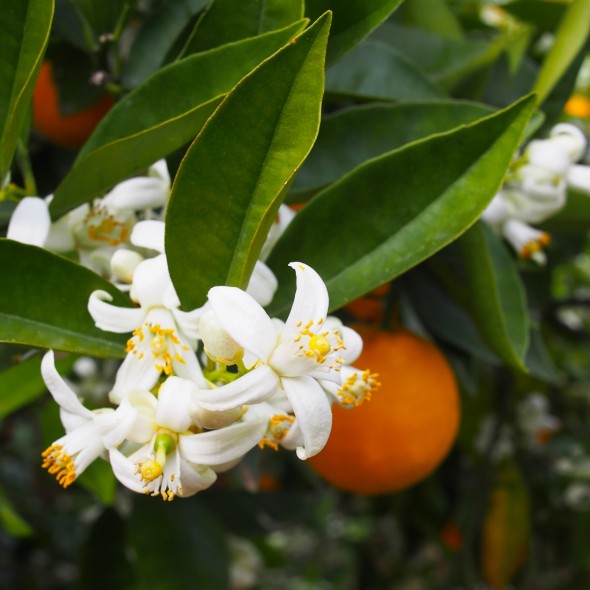 Orange Blossom Absolute LMR Tunisia
Narcisse Noir

The blossoms and largest buds are carefully selected and hand-picked. To preserve their full freshness, the absolute is extracted on site in the fields.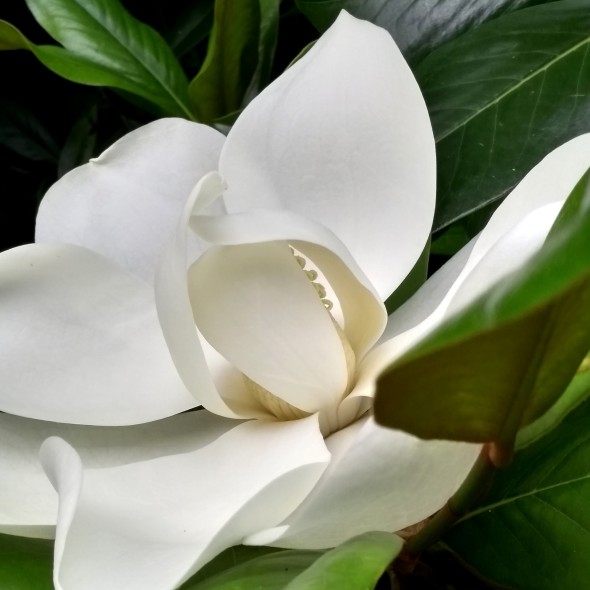 Magnolia Blossom Essence LMR China
Lady Caron

These exquisite magnolia flowers are picked with the greatest of care to ensure the blossoms don't get mixed in with the leaves. The harvest takes place just as morning breaks, from 5:00am to 9:00am, before the mature buds bloom.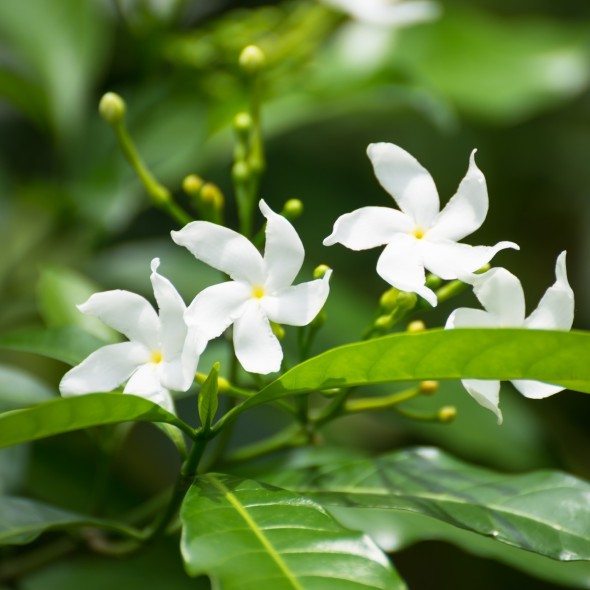 Jasmin Absolute Open Flower For Life LMR India
Belle de Niassa

This exceptional jasmine blossoms when night falls. The flowers are plucked one by one in line with a meticulous technique: the stalk must never be ripped, the petals never squashed.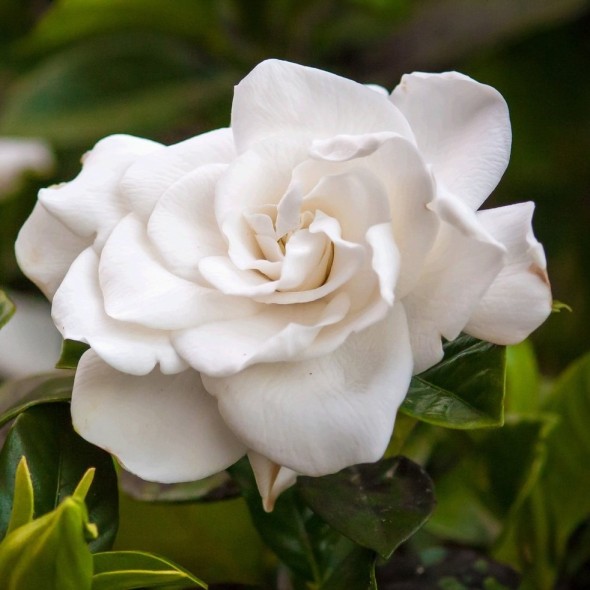 Did you know?
In perfumery, the only white florals to release their scent are jasmine, orange blossom, tuberose, magnolia, ylang-ylang and mimosa. They all share an animalistic-scented compound called indole. The House of CARON taps into their unique temperament with the lightest of hands, crafting compositions that feel as striking as they are generous. Sweet pea, gardenia and lilac are known as 'mute' flowers, requiring the perfumer to piece together their own interpretation of their scent, drawing on other raw materials as ingredients.
How it all began
In 1911, Ernest DALTROFF launched Narcisse Noir, a fragrance that shines a light on the dual nature of an iconic white floral: orange blossom. The perfume was a runaway success, marking the start of a long-standing tradition for the House of CARON. Their multifaceted spirit gives way to pioneering statement scents imbued with a fascinating duality. They continue to serve as an endless source of inspiration for Jean JACQUES, CARON's in-House perfumer.
DISCOVER NARCISSE NOIR
E-gift card
The freedom to choose ! For Mother's day, offer her the complete universe of Parfums CARON with the e-gift card. She will select the fragrance that suits the best her personnality.
E-gift card
All our fragrances
Discover the whole universe of our fragrances
Discover