My Account
Already customer
We've sent you an email with a link to update your password.
Once upon a time, CARON…
Since the beginning, in 1904, we know that the collision of worlds can lead to infinite, generous and magnificently excessive beauty. Our alchemy of opposites has given rise to captivating innovations that defy archetypes.
We have never been monotonous or predictable. Because proudly asserting our duality and plurality makes us absolutely unique. Today, we continue to freely and vibrantly combine marvellous materials and orchestrate their encounter and confrontation to reveal their mysterious depths and sumptuous richness  and share them with the world.
Dare to be free
Our House was born from a singular vision. That of Ernest DALTROFF, an exceptionally open-minded man with unlimited curiosity and exceptional sensitivity. Having become a perfumer thanks to his love for flowers, he let his experience of the world inhabit his soul. As for Félicie WANPOUILLE, she was gifted with an extraordinary intuition.
They developed between the two of them an instinctive understanding of their era. Bold and unclassifiable, mysterious and revolutionary, their duo embodied a rejection of conformity in styles, a stance that became the signature of CARON fragrances.
ALL OUR FRAGRANCES
The Caron Spirit
Because CARON stands for convictions, here are the ones that have been driving us for more than a century. Our House was built thanks to a successful combination of explosive encounters, audacity, generous luxury, and a deep love for the arts.
Discover
A new duo
Even today, our vision opens us the way for generous and singular creations driven by a stunning tandem: Ariane de ROTHSCHILD and Jean JACQUES. She's a seasoned businesswoman and a tireless traveller and he's an energetic designer, a talented perfumer, and a music fanatic. Two passionate spirits, curious about everything and fiercely independent…
Between the two of them operates an unending creative dialogue, driven by a taste for beauty and a shared vision : a generous, uncompromising luxury, which pairs an environmentally friendly approach with the highest expression of French Haute Parfumerie.
Our Perfumer
The history of our fragrances

Blending genius and intuition, CARON has been capturing the air of its time for more than a century, often with a step ahead.
1908, Pompon Poudre
In 1908, the House made a grand entrance into the world of cosmetics with Pompon Poudre. Packaged in envelopes designed to be pressed directly onto the skin, this rice powder scented with Bulgarian rose was a small revolution. But our greatest success remains the 1930s-era conception and perfection of two powder textures of unparalleled finesse: Madame Peau Fine and Mademoiselle Peau Fraîche, obtained through a method that remains unchanged and is still a secret today.
DISCOVER ALL OUR POWDERS
The history of our fragrances
1911, Narcisse Noir: a scandalous fragrance!
Inspired by the assertive spirit of the women of the day, our so sensual first major success caused a lot of ink to spill. By insisting that the set of Billy WILDER's film Sunset Boulevard be flooded with her favourite scent, actress Gloria SWANSON helped make Narcisse Noir a legend.
Discover
1916, N'Aimez Que Moi: more than a fragrance, a message!
Launched during World War I, N'Aimez Que Moi inaugurated CARON's tradition of "messages in a fragrance" and quickly became a roaring success: many soldiers gave it to their fiancées before leaving for the front. Its scent, the perfect union of rose and cedarwood, was the backdrop of countless love stories!
Discover
1919, Tabac Blond: the scent that goes beyond gender!
After World War I, Tabac Blond was Ernest's tribute to flappers, who wore trousers and smoked in the streets of Paris. These pioneers in gender equality inspired him an ambivalent accord of leather and carnation, both masculine and feminine. Women of the era made it the emblem of their emancipation.
Discover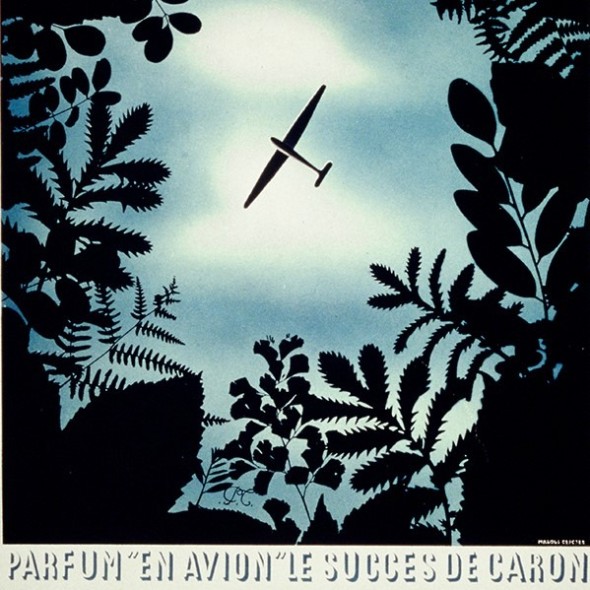 1932, En Avion: the fragrance of a pioneering woman!
Aviator Hélène BOUCHER, known for setting record speeds, was a friend of Félicie WANPOUIILLE. Ernest DALTROFF composed this great spicy floral fragrance as a tribute to this brave woman. Hélène BOUCHER later confided that, without that fragrance, she undoubtedly would not have completed her crossing of the Atlantic.
1933, Fleurs de Rocaille: an irresistibly airy scent!
In the 1930s, women adopted a lifestyle that was more dynamic than ever. For them, Ernest DALTROFF designed a breezy, easy-to-wear fragrance. It is a joyful juice, driven by the aldehydes that lift its floral bouquet to weightlessness: carnation, rose, lilac, jasmine, lily-of-the-valley, violet, ylang-ylang, and more.
Discover
1934
Pour Un Homme de CARON: for men then and forever!
More than just a fragrance, Pour Un Homme de CARON is a revolution. In 1934 fragrances for men are rare and reserved for the elite. That inspired Ernest DALTROFF a bold bet: create the first male perfume. Challenge won hands down. Pour Un Homme de CARON is an instant success. Between freshness and sensuality, virility and gentleness, it is the perfect harmony of opposites. A duality mixing vanilla and lavender.
Pour Un Homme de CARON
Pour Un Homme de CARON
The Trilogy
From 73,00€
The Feminine Audacity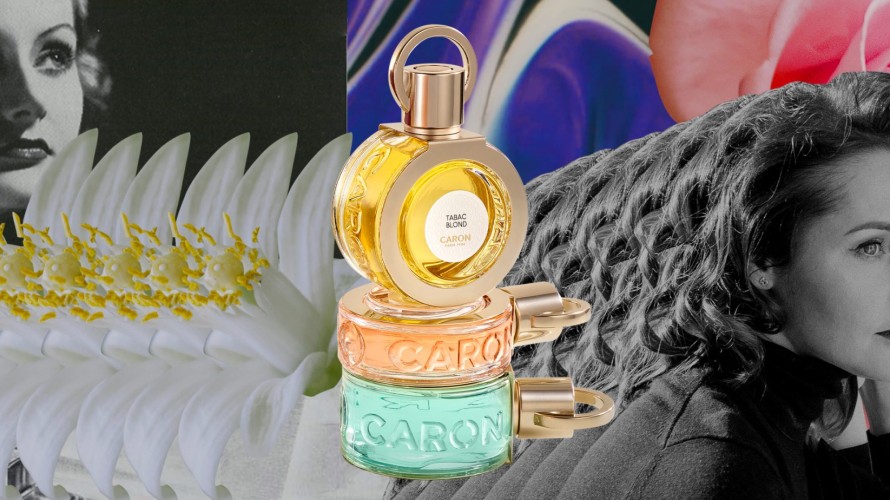 You must accept cookies to play this video
1906, Félicie Wanpouille takes over the management of the House of CARON alongside its founder and perfumer Ernest Daltroff. As soon as she arrives, she already upsets the codes and infuses the creations with her visionary magic. Leading woman, free, independent, she is ahead of her time and draws the contours of a new generation of women committed to more freedoms.
Discover
ALL OUR FRAGRANCES
Discover all of the Maison CARON fragrances.
Discover