My Account
Already customer
We've sent you an email with a link to update your password.
Discover la Collection Merveilleuse
Stackable, refillable, collectable, the O bottle is most certainly the finest emblem.
More than just a container, the O bottle is a cutting-edge object. It embodies the spirit of rebellion that inspired the entire Collection Merveilleuse. A tribute to the curious and passionate spirit of collectors.​
JEAN JACQUES, ​THE FREEDOM OF DESIGN​
At Caron, we have an exclusive, in-house perfumer: Jean JACQUES.​
On the walls of his office in Paris, a profusion of Post-It notes betray the little obsessions that he entertains day and night: pairs of raw materials whose only wish is to ripen.
He imposes no limits on his creativity, because sometimes the craziest ideas make for the finest fragrances.​
Discover all his creations
Poivre Impérial
Poivre Impérial ? When the sweet lotus meets the spicy impertinence of pepper.
A surprising explosion. With a spicy floral amber sillage, Poivre Impérial blows hot and cold… and, as you'll see, is truly delicious.
Fleur de Rocaille
Supremely opulent, Fleur de Rocaille is a perfume of contrasts.
The subtle ethereal lilac is enhanced with fresh-smelling rose essence and the crystalline herbal notes of lily of the valley. While gardenia textured by mimosa is made even sweeter thanks to a blend of sunny white flowers.
Narcisse Blanc
Narcisse Blanc is simply enchanting.
Its composition of exceptional ingredients simultaneously reveals various facets of the orange blossom, which are both silky and opulent. An eternal inspiration for Caron, it contains one of the most beautiful ingredients of contemporary perfumery – cashmeran.
Ask an expert
For any enquiry, our Caron ambassadors are always available to help you in your choice and share insightful beauty tips.
Try it first!
Order the fragrance of your choice and receive a free sample dose with your order to discover the fragrance before wearing or gifting it!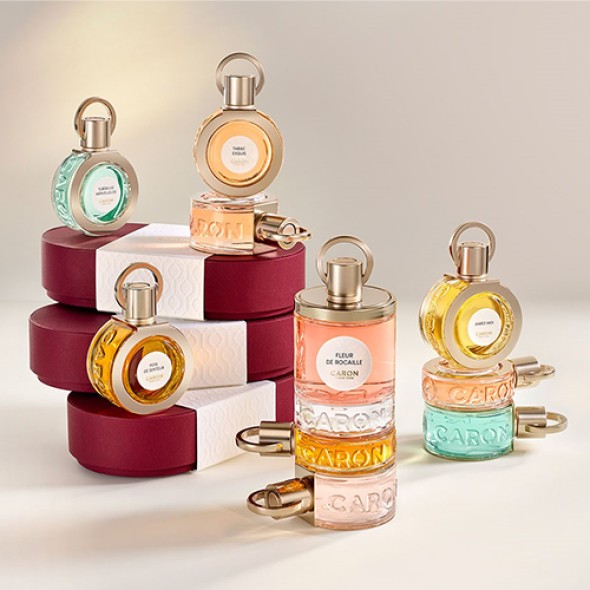 1. Choose your perfume
Order the fragrance of your choice and receive the corresponding sample within your order!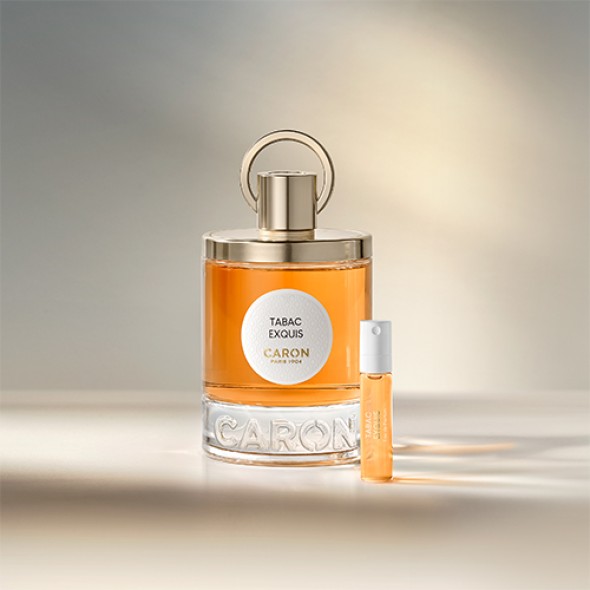 2. Try it first!
As soon as your receive your order, you can discover your fragrance thanks to the sample provided!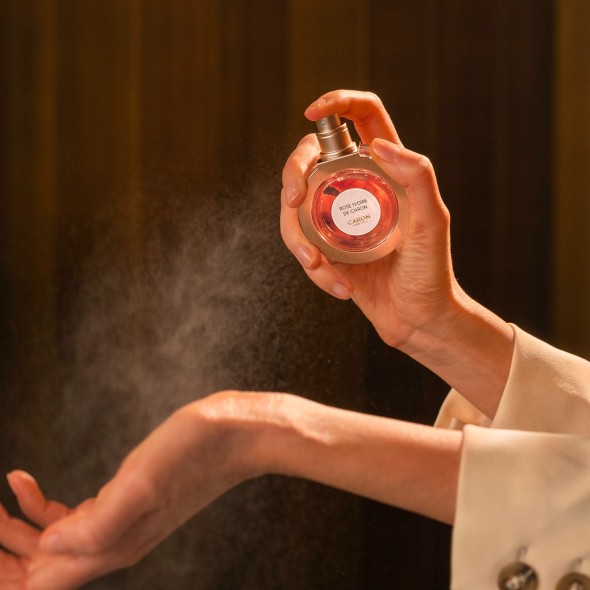 3. Start wearing or send it back!
This scent doesn't suit you? Return your unopened bottle to receive a refund!

All the Fragrances
Privilege Offer: we offer you 10€ on the perfume of your choice with the code : AUDACE
Offer valid once for your 1rst perfume order on our website www.parfumscaron.com until 20.10.2021 included. You must enter this code during the checkout.