My Account
Already customer
We've sent you an email with a link to update your password.

Infinitely refillable
Since its creation in 1904, CARON has always chosen beautiful ingredients and renowned glassmakers to create stunning and sustainable products that can be passed down from one generation to the next.
Filling at the fountain
True pieces of art, our fountains allow our perfume bottles to be refilled as many times as you need since 1982.
You can refill iconic perfumes such as Tabac Blond, Délire de Roses, Pois de Senteur, Accord 119, Montaigne and N'Aimez que Moi.
The filling is exclusively available at our François 1er Parisian boutique.
OUR COLLECTION MERVEILLEUSE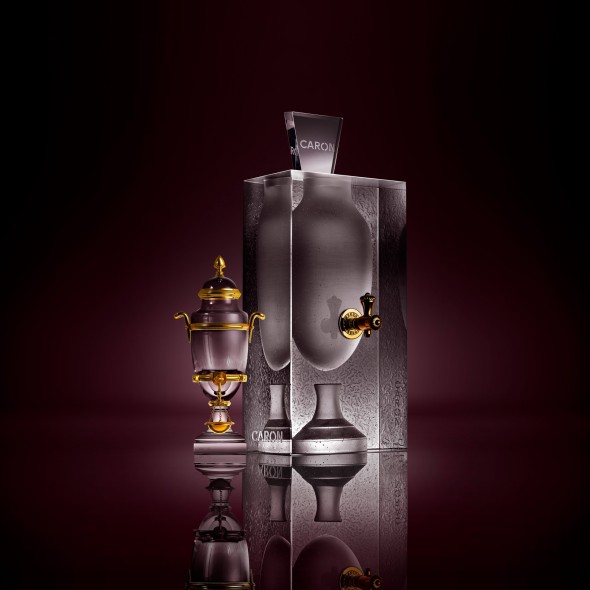 Our Baccarat and Daum fountains
In the early 1980s, we were the first perfume company whose bottles could be refilled in our boutiques. True feats of crafts(wo)manship , our Baccarat crystal perfume fountains have since become one of our most recognisable emblems.
Discover these exceptional objects in our Parisian shop!
Would you like to order them? You can contact our ambassadors by phone (+33 1 47 23 40 82) or WhatsApp (+33 6 48 88 65 51).