My Account
Already customer
We've sent you an email with a link to update your password.
Our virtuous packaging
Since its creation in 1904, CARON has always chosen to create stunning and sustainable products that can be passed down from one generation to the next. Today, we continue in this eco-responsible approach by giving a second life to your perfumes.
The O bottle, infinitely refillable
Stackable, refillable, collectable, the O bottle is most certainly its finest emblem…
More than just a container, the O bottle is a cutting-edge object. It embodies the spirit of rebellion that inspired the entire Collection Merveilleuse. From the start, the collection has been a playground for fine fragrance lovers.
Our perfumes are refillable in our Parisian boutique our with our aluminium refills.
OUR COLLECTION MERVEILLEUSE
Our aluminium refills
The Collection Merveilleuse spray bottles, as well as the Aimez-Moi Comme Je Suis spray bottle, are all refillable thanks to their 100ml and 125ml refills.
Designed as an accessory from the moment they are used, the bottles are objects to cherish, keep or collect for all those who are passionate about perfume.
The recyclable aluminium used is also an integral part to this approach. The refill thus allows you to refill your bottle at home while respecting the environment.
OUR REFILLS
Our FSC-certified packaging
Our perfume packaging, as well as their labels, has been made with FSC-certified paper, which promotes forest management that is ecologically appropriate, socially beneficial and economically viable.
We thus avoid unnecessary or polluting waste as much as possible, for example inks, plastics or non-biodegradable materials…
All the boxes containing our perfumes can be endlessly reused. A box to store secrets, jewellery, or stationery… Each box can be used in a variety of different ways, depending on your desires!
OUR COLLECTION MERVEILLEUSE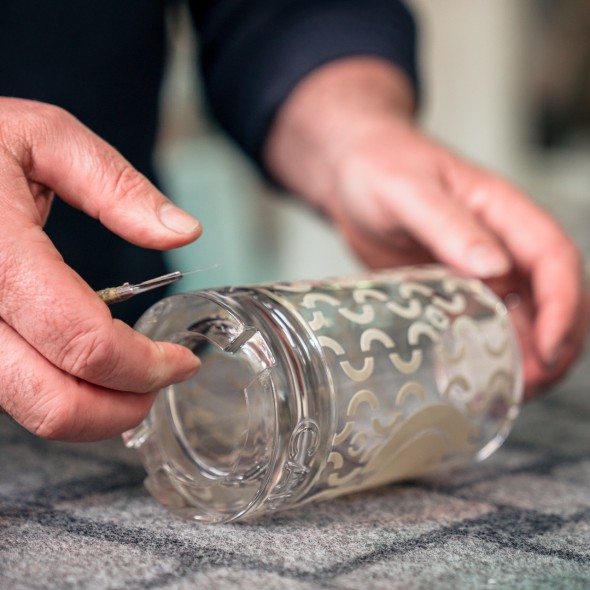 Our « Made in France » production
Our mission is long-term and involves all our partners.
Our fragrances are produced and packaged in France and most of our materials come from short supply chains.
We are thus carrying out our commitments in the design of our products and our services so that our actions tangibly reflect the virtuous ambition of our Maison.
Our eco-friendly single-dose hand gels
CARON has decided to make six of its fragrances into disinfectant hand gels to extend the perfuming ritual. To promote this collection, our partner has produced a single-dose which combines technical prowess and eco-responsibility.
This unique sample has recently been verified by TOMRA, a reference organization for recyclability in the industry.
OUR HAND SANITISERS