My Account
Already customer
We've sent you an email with a link to update your password.

Exceptional gifts: the Boutique exclusivities
Pour Un Homme de CARON - Limited Edition Set
It blends two almost contradictory notes: lavender and vanilla. One is fresh and typically masculine while the other is smooth and rich, and generally associated with women's fragrances.
Discover our legendary fragrance Pour Un Homme de Caron in this unique and exceptional Limited Edition Set composed of a 750ml eau de toilette bottle, a 12ml refillable travel spray and a funnel. Enjoy this unique perfuming experience and let this extraordinary bottle invite itself into your home and turn into a perfect decorative object.
Discover
Luminous Tobaccos - Exceptional Set
To celebrate the launch of Tabac Blanc, the House of Caron has crafted a solid rosewood box for its Luminous Tobaccos Collection. This exclusive, limited edition set features three silk-screen prints and is covered with a glossy lacquer. The 470 ml bottle and the refillable 30 ml spray are adorned with a gradient chocolate brown lacquer.
Available exclusively at our Parisian boutique, it can be purchased as a refill for one of the four following fragrances from the Luminous Tobaccos Collection: Tabac Blond, Tabac Noir, Tabac Exquis or Tabac Blanc.
Read More
Aimez-Moi-Comme Je Suis - Limited Edition Set
AIMEZ-MOI COMME JE SUIS, the signature fragrance of the man who fully embraces who he is: free and liberated. With its woody amber notes, he is an unexpected and irresistible duo of compelling hazelnut and enveloping vetiver.
Discover our new manifesto fragrance Aimez-Moi Comme Je Suis in this unique and exceptional Limited Edition Set composed of a 700ml eau de toilette bottle, a 12ml refillable travel spray and a funnel.
Discover
Les Colognes Sublimes : Limited Editions
Who said fresh scents had to be fleeting? Our perfumer Jean JACQUES has defied every archetype, designing five fragrances that are both powerful and invigorating. L'Invitation Au Voyage, L'invisible Qui Luit, Champ Bleu Du Ciel, Ivre De Liberté, L'Heure Vagabonde, A true creative challenge, the CARON Colognes collection is an haute couture project.
Discover these exceptional objects in our Parisian shop!
Discover
Les Voyages de CARON
OUR EXCEPTIONAL VIAL
Les Voyages de CARON collection, composed of exceptional vial, embodies the long-standing complicity between the artist Gilles CHABRIER, glass engraver, and CARON. This collection is inspired by the travel photographs taken by Ariane de Rothschild, to create the cases for our perfumes.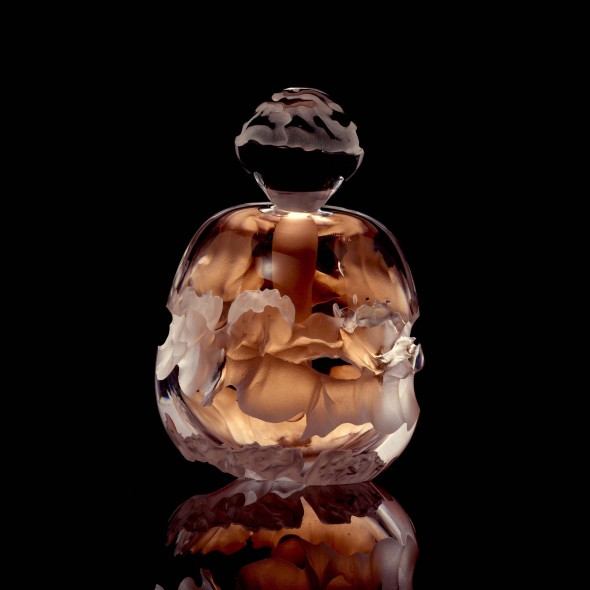 Exceptional vial - From a bird's eye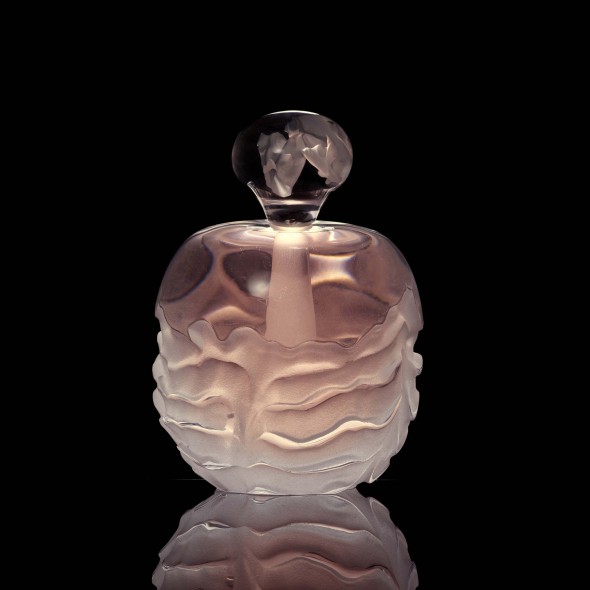 Exceptional vial - Dunes
Infinitely refillable
Since its creation in 1904, CARON has always chosen beautiful ingredients and renowned glassmakers to create stunning and sustainable products that can be passed down from one generation to the next.
Filling at the fountain
True pieces of art, our fountains allow our perfume bottles to be refilled as many times as you need since 1982. You can refill iconic perfumes such as Tabac Blond, Délire de Roses, Pois de Senteur, Accord 119, Montaigne and N'Aimez que Moi.


Our Baccarat and Daum fountains
In the early 1980s, we were the first perfume company whose bottles could be refilled in our boutiques. True feats of crafts(wo)manship , our Baccarat crystal perfume fountains have since become one of our most recognisable emblems.


ALL OUR FRAGRANCES
Discover all the fragrances of Maison CARON
Discover