My Account
Already customer
We've sent you an email with a link to update your password.
L'art de se parfumer - Connaisseur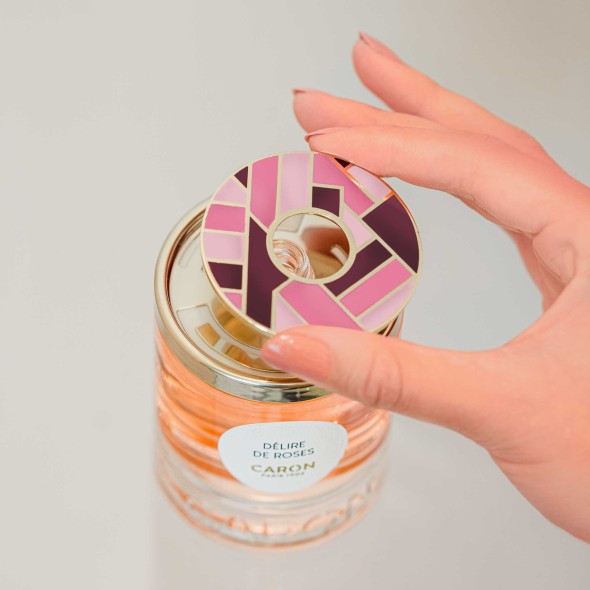 Que faire quand je ne sens plus mon parfum ?
Si vous portez votre parfum depuis longtemps, il se peut qu'une certaine accoutumance se soit installée. Votre cerveau s'est habitué. Vous avez l'impression de ne plus le sentir. Rassurez-vous, c'est normal. En revanche, votre entourage le sent encore car il fait partie de vous. Il est vous.
Cette 'fatigue' olfactive annonce peut-être le moment de changer de parfum ou d'alterner avec un autre parfum, pour retrouver votre parfum comme s'il était « nouveau ».
Il est temps de faire une pause en essayant un autre parfum.
Chez CARON, certains parfums de La Collection Merveilleuse existent en eau de toilette, eau de parfum ou extrait, ce qui permet de pouvoir vivre différentes intensités.
Pour accentuer le sillage de votre parfum, nous vous conseillons de bien préparer la peau au parfumage. Un corps bien hydraté retient mieux le parfum.
Nous recommandons également de continuer votre rituel de parfumé sur les vêtements.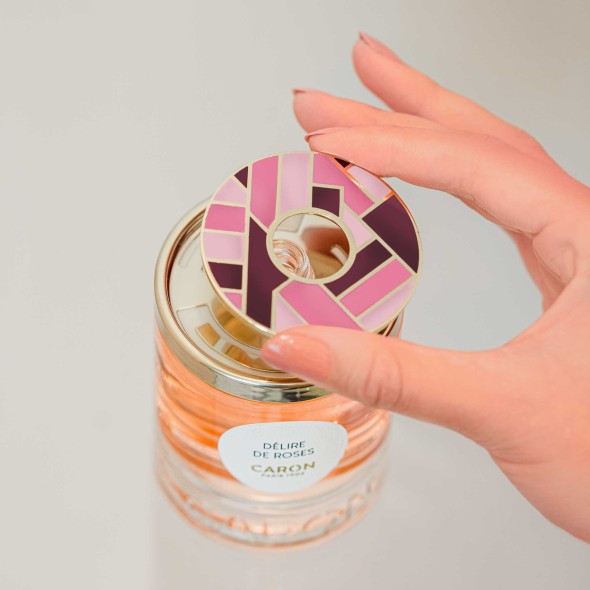 Comment conserver mon parfum ?
Le parfum est un produit fragile qui ne vieillit pas comme un bon vin, contrairement à une idée reçue.
La chaleur, l'air et la lumière sont les principaux facteurs responsables de l'altération prématurée d'un parfum.
Il suffit d'adopter les bons gestes pour s'assurer de la meilleure conservation possible : vérifiez que le flacon est bien fermé après l'utilisation, qu'il est conservé à l'abri de la lumière (dans son emballage d'origine par exemple) et éloigné de toute source de chaleur.
Si votre parfum est dans votre chambre ou dans votre salle de bains, et que vous l'utilisez régulièrement, pensez à l'utiliser tous les jours car le parfum est votre dernière touche d'élégance !
Le parfum souffre aussi des températures trop basses.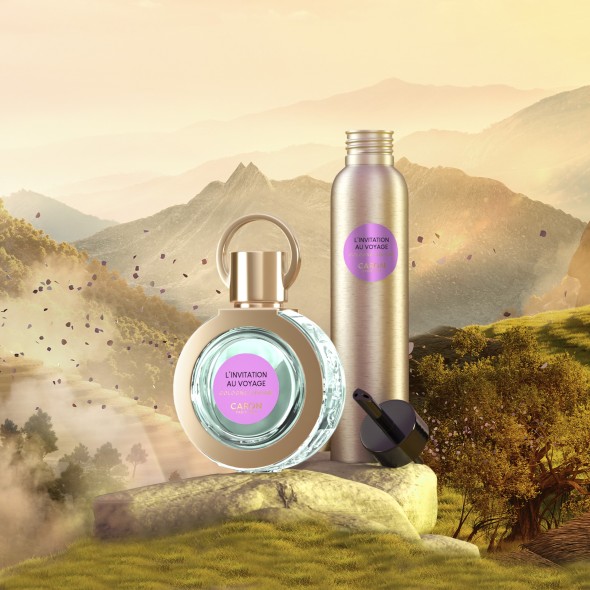 Est-ce que je peux recharger mon parfum ?
Les flacons de La Collection Merveilleuse et Aimez-Moi Comme Je Suis sont tous remplissables à l'aide de leur recharge en aluminium 100 ml. Vous pouvez recharger à l'infini votre parfum préféré chez vous ou à la Boutique CARON.
En venant à la Boutique Caron rue François Ier à PARIS, nos Ambassadrices se feront un plaisir de remplir votre flacon vide à la fontaine tout en vous faisant découvrir nos offres et nouveautés.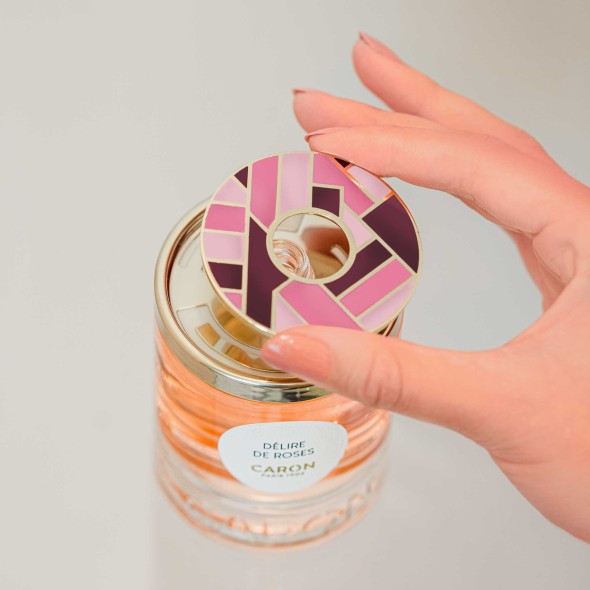 Dois-je attendre de finir mon parfum pour en porter un autre ?
Aujourd'hui, il n'est plus rare de posséder plusieurs parfums à la fois. Un jour, nous avons envie de porter un parfum doux … et d'en changer le lendemain.
Nos envies et nos humeurs nous incitent à porter des parfums différents. Cela dépend aussi de notre style de vie ou style vestimentaire.
Chez CARON, nos parfums sont tellement différents que vous pouvez vous laisser porter /envahir par des sensations diverses. C'est aussi ce qui fait la richesse de notre Maison et des compositions aussi inattendues que réconfortantes. Un jour l'opulence de Lady Caron un autre ; la fraîcheur végétale de Rose Croquante… Ne vous interdisez rien !
Puis je porter plusieurs parfums en même temps ?
Chaque parfum raconte une histoire. Chez CARON, nos parfums racontent des histoires ou font de clins d'œil à l'histoire avec démesure. Ici une rose douce (Rose Ivoire), là une révolution (Pour Un Homme, Tabac Blond) … Ils se portent seuls car leur richesse olfactive leur donne une identité très marquée.
Cependant, porter deux ou trois parfums en même temps n'est pas en soi un problème si les associations des parfums sont harmonieuses. Il suffit d'un peu de créativité ! Au Moyen-Orient, les usages de superpositions et de mélange de parfums avec des parfums locaux à base de oud sont traditionnels. Certaines associations sont surprenantes et très inspirantes.
Chez CARON, nous préférons la liberté au diktat ! Alors, surtout, soyez audacieux !