My Account
Already customer
We've sent you an email with a link to update your password.
L'art de se parfumer - Débutant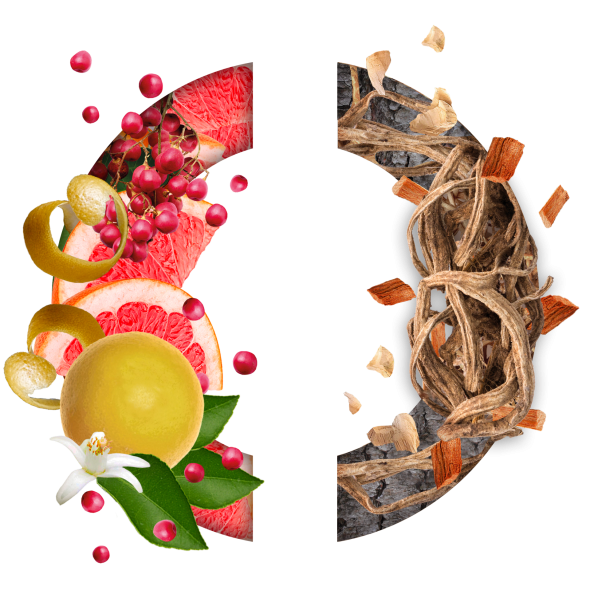 Les concentrations de parfums
Les parfums existent en général en 3 concentrations : eau de toilette, eau de parfum, extrait.
Par concentration de parfum, il faut entendre la proportion de concentré parfumé (la formule du parfumeur) diluée dans l'eau et l'alcool (alcool de betterave). L'alcool permet de véhiculer les molécules odorantes dans l'air en se déposant sur la peau/les vêtements. Le parfum est un produit essentiellement volatil.
Si nous devions prendre une image pour faciliter la compréhension, nous prendrions celle d'une menthe à l'eau plus ou moins concentrée en sirop de menthe. Plus le sirop est important dans l'eau, plus la boisson est intense en goût. La concentration du sirop n'indique pas si la menthe à l'eau sera meilleure, elle donne une idée de son intensité.
La juste concentration est importante pour l'harmonie d'un parfum.
En règle générale, et selon les marques de parfum :
o Une eau de toilette est concentrée entre 5 et 12%
o Une eau de parfum entre 12 et 18% (pour info interne : les Colognes Sublimes)
o Un extrait (au-delà de 18%)
(Mettre illustration dessinée.)
Nos parfums n'existent qu'en une seule concentration : soit eau de toilette, eau de parfum, extrait.
Notre parfumeur Jean JACQUES choisit les concentrations qu'il estime les plus justes pour l'équilibre de ses parfums.
Les différentes concentrations ne veulent pas dire que l'eau de toilette sera plus légère/éphémère qu'une eau de parfum ou un extrait. La tenue et l'intensité d'un parfum dépendent largement du style olfactif de la composition et de la peau de celui qui le porte.
Ex : l'eau de parfum Tubéreuse Merveilleuse est tout aussi ample que Pois de Senteur qui est un extrait.
C'est pourquoi, nous aimons rappeler chez CARON que le parfum est une vraie histoire d'alchimie et d'émotion.